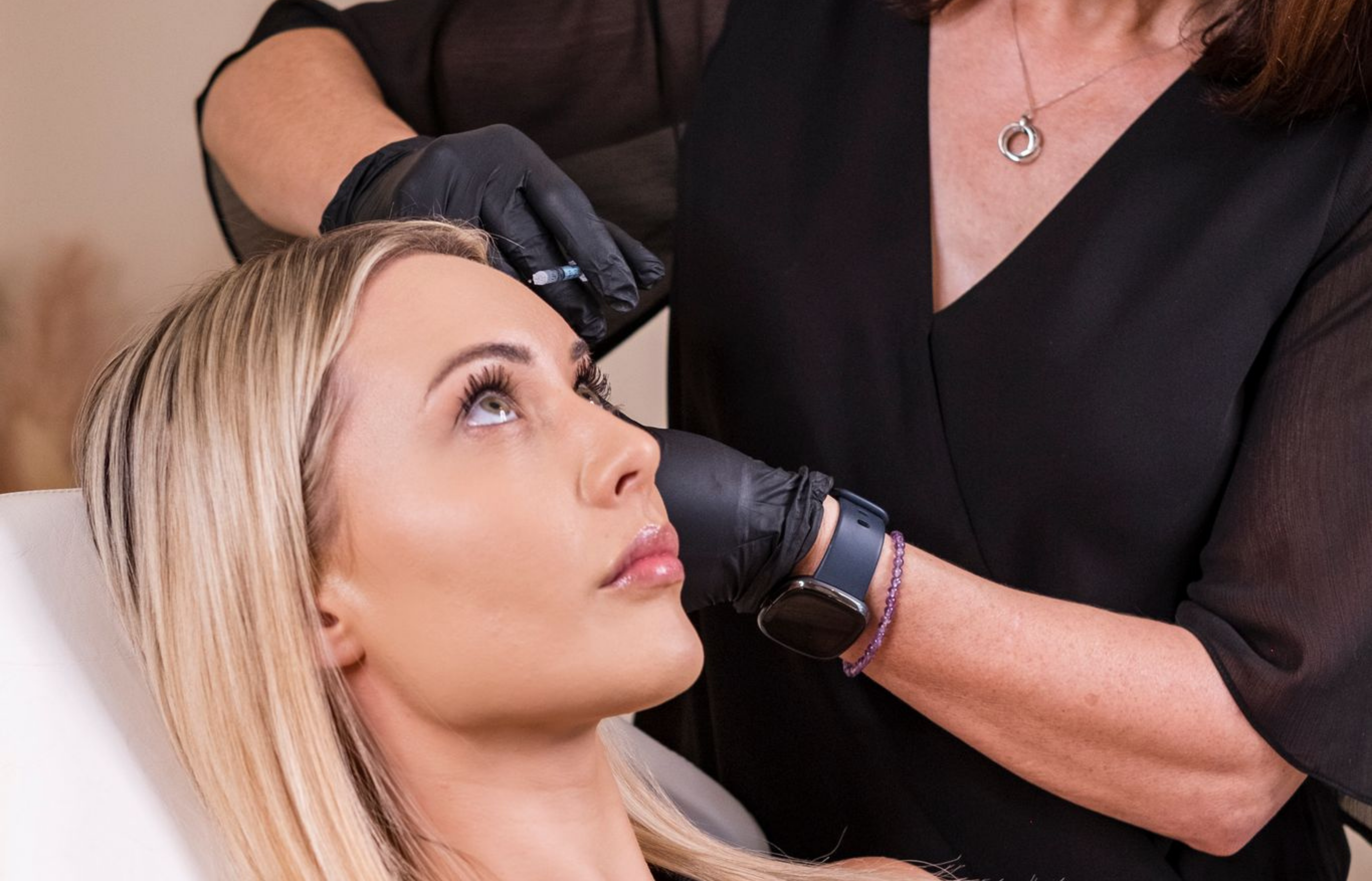 Anti Wrinkle Injections at FAB
Wrinkle relaxers, commonly known as anti wrinkle injections, are a quick, painless and effective way to treat fine lines and wrinkles.
The Facts
Longevity: 3 - 4 months
Length of treatment: 30 minutes
Pricing: $4.50 per unit | $14 per unit
Common Treatment Areas
+ Brow lift
+ Bunny lines (lines on nose and resulting lines under eyes)
+ Chin (chin dimpling)
+ Crows feet (lines at the side of the eyes)
+ Forehead (horizontal lines above the eyebrows)
+ Frown (vertical lines between the eyebrows)
+ Gummy smile
+ Headaches / Migraines
+ Jawline Slimming (masseters)
+ Lip flip
+ Neck bands (define jaw and appearance of the neck)
+ Sweat glands / Hyperhidrosis (excessive sweating)
+ Upper lip lines (smokers lines)
Frequently Asked Questions
How do Wrinkle Relaxers work?
Wrinkle relaxers commonly known as anti wrinkle injections, can be used to relax specific facial muscles to treat 'dynamic' wrinkles, the lines caused by repetitive facial movements.
Once the muscles are relaxed, you cannot contract them and continue to make undesirable facial movements. They are an effective preventative treatment, as well as gradually smoothing existing facial wrinkles.
What does the treatment involve?
Wrinkle relaxers are a non-surgical procedure whereby specific facial muscles are injected; generally taking around 15 – 20 minutes. Most patients experience little discomfort with minimal pain, and you can resume normal activities immediately.
We use wrinkle relaxers that are a natural, purified protein that relaxes wrinkle-causing muscles, creating a rejuvenated appearance.
What is the difference between Type B and Type D?
Due to strict advertising guidelines, we are not allowed to use brand names, so we commonly refer to them as 'Type B' and 'Type D'.
Approximately; Type D requires 2.5 units to 1 unit of Type B.
Overall treatment cost for wrinkle relaxers is dependent on the number of units required to achieve your desired result. As a guide, however:
50 units of Type D or 20 units of Type B will be required to treat frown lines.
When will I see results?
Following your treatment, results may become visible within 2-5 days, with full results taking up to 10-14 days to become apparent. The recommended dose will vary depending on individual muscle strength and severity of lines.
How long do the effects last?
The effects generally last between 3 to 4 months and gradually decrease over time. Regular treatments may improve the longevity of treatment effects, and reduce static lines.
It is important to note, longevity can vary person to person, it can be impacted by factors such as; lifestyle, metabolism, illness etc.
What should I avoid after treatment?
+ Exercise or excessive sweating (saunas, steam rooms, etc) for 24-48 hours.
+ Wearing make-up for 24hours.
+ Direct UV exposure.
+ Lying down or sleeping for 4hours post-treatment.
+ Refrain from rubbing or massaging the treated area for 48 hours.
+ Tight or firm prolonged pressure of the treated area (for example avoid wearing a helmet that fits tightly on the treatment area).
Can wrinkle relaxers be combined with other treatments?
Many people combine wrinkle relaxers with other treatments such as dermal fillers (which replace or enhance volume under the skin) and skin treatments that assist skin texture, tone and quality.
We have our FAB Packages, which combines dermal fillers and wrinkle relaxers:
All products used at FAB Inc are TGA approved and our team is trained and experienced in their use.
Pricing
The cost is dependent on the number of units required for an optimal result for each individual. A full quote will be provided on consultation.
Type D | $4.50 per unit
Type B | $14 per unit
See our full Price List
See our Specials 
Or add wrinkle relaxers into one of our Packages, which combines dermal fillers and wrinkle relaxers. See our Packages
Have more questions?
Get in touch today for a complimentary consultation.