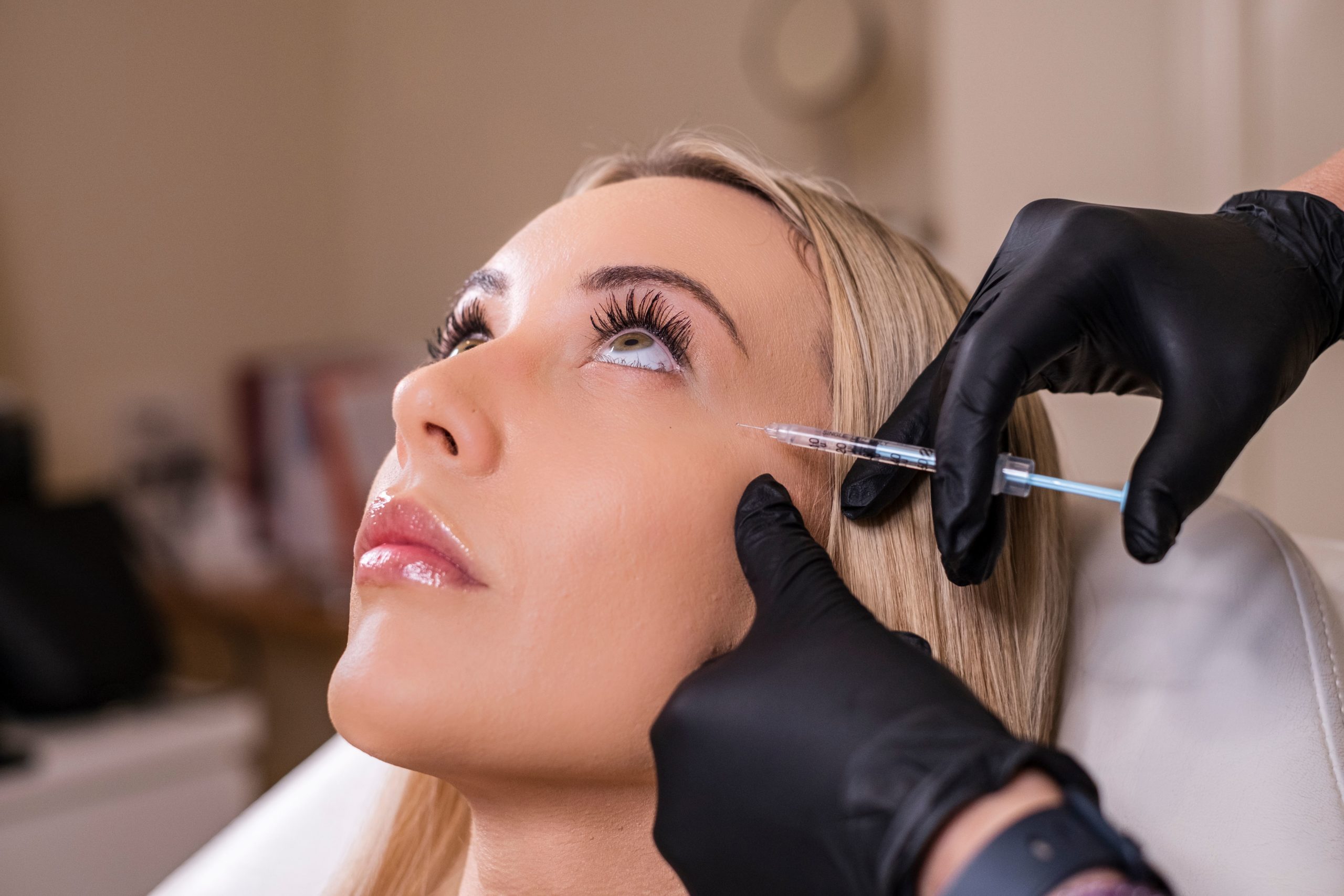 A boutique cosmetic clinic with a focus on high quality treatments & injectables, performed by medical experts
FAB Inc is a cosmetic clinic that has evolved to provide intimate cosmetic services to clients that value time spent on being treated holistically when seeking cosmetic procedures. We are a warm and friendly team that takes time to get to know each client, which we believe, is paramount in delivering desired results with confidence.
We are an independent clinic, not aligned with any particular service or supplier, which means we choose the most suitable product or service to deliver the best possible results for our clients.
Nada Gill
OWNER OF FACE AND BODY INC
MEDICAL DIRECTOR & PRINCIPAL PRACTITIONER
About Nada
Nada is the founding director and principal practitioner at Face and Body Inc, with over 20 years' experience in both the surgical and non-surgical aesthetic fields. Nada's focus is on cosmetic injectables and light therapy treatments.
Nada considers her purpose to provide clients with their best outcome through her extensive knowledge of treatment options, both surgical and non-surgical, ensuring each patient can make informed choices that meet their individual expectations and achieve the desired result.
Availability
Caroline
REGISTERED NURSE, COSMETIC INJECTOR
About Caroline
Caroline is one of our Registered Cosmetic Nurses here at Face and Body Inc. She graduated from Salford University in the UK in 1994 with a Bachelor of Science (Honours) in Nursing. Post graduation she went on to complete specialities in Paediatrics and Intensive Care Nursing and she then went on and completed a Masters in Health Policy and Management in 2003.
Caroline's long standing passion for beauty and aesthetics combined with her extensive clinical management and teaching experience was the perfect fit to pursue cosmetic nursing. Nurse Caroline brings extensive knowledge and experience in both anatomy and physiology, which is demonstrated in her results so far. As well as injectables, she is an advocate for improving her clients overall skin health with treatments including; advanced dermal, laser & light & aquagold touch. 
Availability
Alba
REGISTERED NURSE, COSMETIC INJECTOR
About Alba
Alba is our newest addition to join the Registered Cosmetic Nurse team here at FAB Inc. She has over 12 years of nursing experience in Surgical and Medical nursing. During her graduate year as an Enrolled Nurse in Plastics at Fremantle Hospital, Alba found her passion and interest for cosmetic procedures. This inspired her to become a Registered Nurse and pursue a career as a Cosmetic Nurse. She completed her Bachelor degree at Edith Cowan University in 2018 and went on to gain extensive training and mentoring from a Cosmetic Doctor. 
As someone who understands the importance of self-confidence, Alba strives to ensure her patients leave feeling confident in their skin. She is committed to educating her clients and achieving natural results, providing a gentle and honest approach to treatment.
Availability
TUESDAY | WEDNESDAY | FRIDAY | SATURDAY
Louise
REGISTERED NURSE, COSMETIC INJECTOR
About Louise
Louise is one of our Registered Cosmetic Nurses here at FAB Inc. 
She graduated from Royal Hobart Hospital in Tasmania and went on to work in numerous areas of hospital nursing, but predominantly in Plastic Surgery. It was through working 10 years in plastics and her long standing passion for aesthetics, that she decided to pursue a career in Cosmetic Nursing. She completed her Post Graduate Diploma in Cosmetic Nursing and has been working as a Cosmetic Injector for over 2 years. 
Louise prides herself on making her patients feel comfortable and confident. She believes education is paramount to ensure clients feel empowered to make informed decisions based on a thorough understanding of what each treatment or product can achieve for them, especially in such a rapidly advancing industry. 
Availability
TUESDAY | THURSDAY | FRIDAY | SATURDAY
Doriana
CLINIC COORDINATOR //
ADMINISTRATION
About Doriana
Doriana is our Client Coordinator and head of our administration team.
With over 15 years experience in the cosmetic and beauty industry, she strives to achieve the highest level of customer service and ensures our clients have an effortless experience.
About Brigitte
Brigitte has been delivering exceptional customer service for over 10 years in the beauty industry.
With a diploma in Beauty Therapy, the experience she shares with our clinic embodies our desire to deliver tailored services for clients who value time spent on being treated holistically.
Brigitte has a warm and friendly manner ensuring our clients always have a positive experience on the frontline of our clinic.