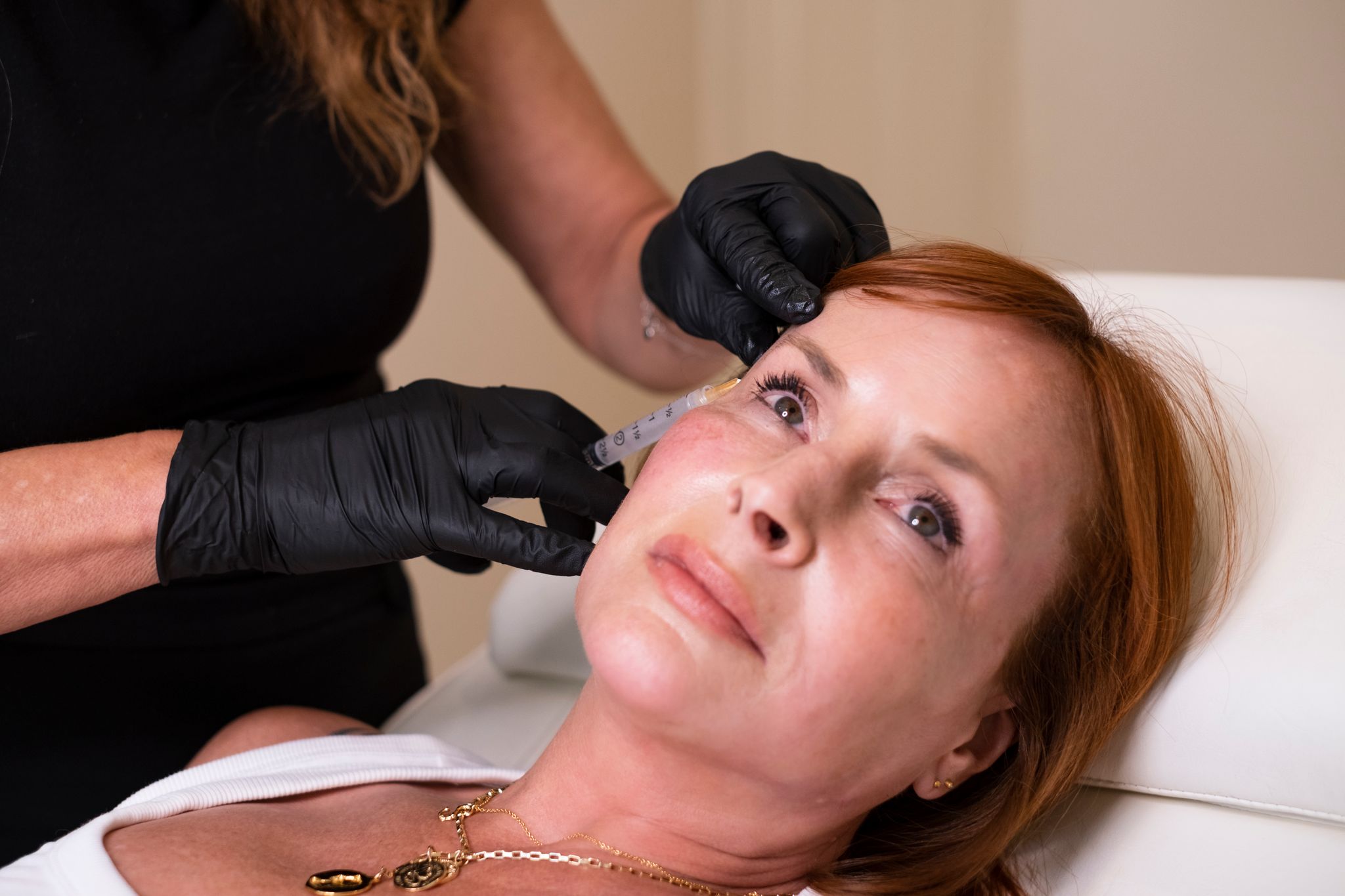 Collagen stimulators, also known as 'biostimulators', are a type of semi-permanent dermal filler that helps to induce your own collagen production. They work to correct shallow & deep facial wrinkles and folds, replace lost volume and rejuvenate the skin.
The Facts
Number of treatments required: case dependent
Length of treatment: 60 minutes
Price: from $700
Common Treatment Areas
+ Full face
+ Neck
+ Décolletage
+ Backs of hands
+ Buttocks (Butt Lift)
+ Abdomen
Frequently Asked Questions
How do Collagen Stimulators work?
Collagen is a key structural component that keeps skin youthful looking and smooth. As you age, your body's collagen production decreases, and you may begin to see wrinkles. Collagen replenishment works to correct shallow to deep facial wrinkles and folds, as it replaces lost collagen, which can help provide a refined, more youthful looking appearance.
From about 25-30 years old, our bodies slow down the production of collagen. A collagen stimulator works by restarting your natural process of producing collagen. Your skin will start looking fresher, your features more youthful and you'll stay this way longer. It will also look natural as collagen stimulators rejuvenate your skin, face and décolletage in a holistic comprehensive manner.
A collagen stimulator works to replace lost collagen in a series of injection treatments administered by FAB Inc's medical professionals. The number of injection sessions and the number of injections per session vary from person to person.
Best of all, we're assisting nature, not changing it.
All products used at FAB Inc are TGA approved and our team is trained and experienced in their use.
What are Collagen Stimulators?
The cosmetic injections are compromised of a collagen stimulating product called Poly-L-Lactic Acid. Due to strict Australian TGA rules regarding advertising prescription medications, we are unable to name the brand of collagen stimulator used at Face and Body Inc.
Since collagen is the protein that gives your skin its structure and shape, Collagen Stimulating injections help to tighten, lift and volumise sagging tissue. 
Downtime
Allow up to 7 days for bruising and swelling
No exercise for 24 hours post treatment
No excessive sweating (saunas / steam) for 24 hours post treatment
No make-up application for 4 hours post treatment
Pricing
Collagen Stimulators
First vial: $750
Additional vials: $700
Have more questions?
Get in touch today for a complimentary consultation.