When it comes to smooth clear skin, fine lines & wrinkles or loss of volume that comes with ageing, more men than ever are opting for skin treatments, and why shouldn't you?
At FAB Inc, our experienced team are happy to assist our male clients with selecting the most appropriate treatments to cater for their individual concerns. From smooth and healthy looking skin to those areas we just want to keep hair free, we have the right treatments for all of our male clients.
Common Treatments for Men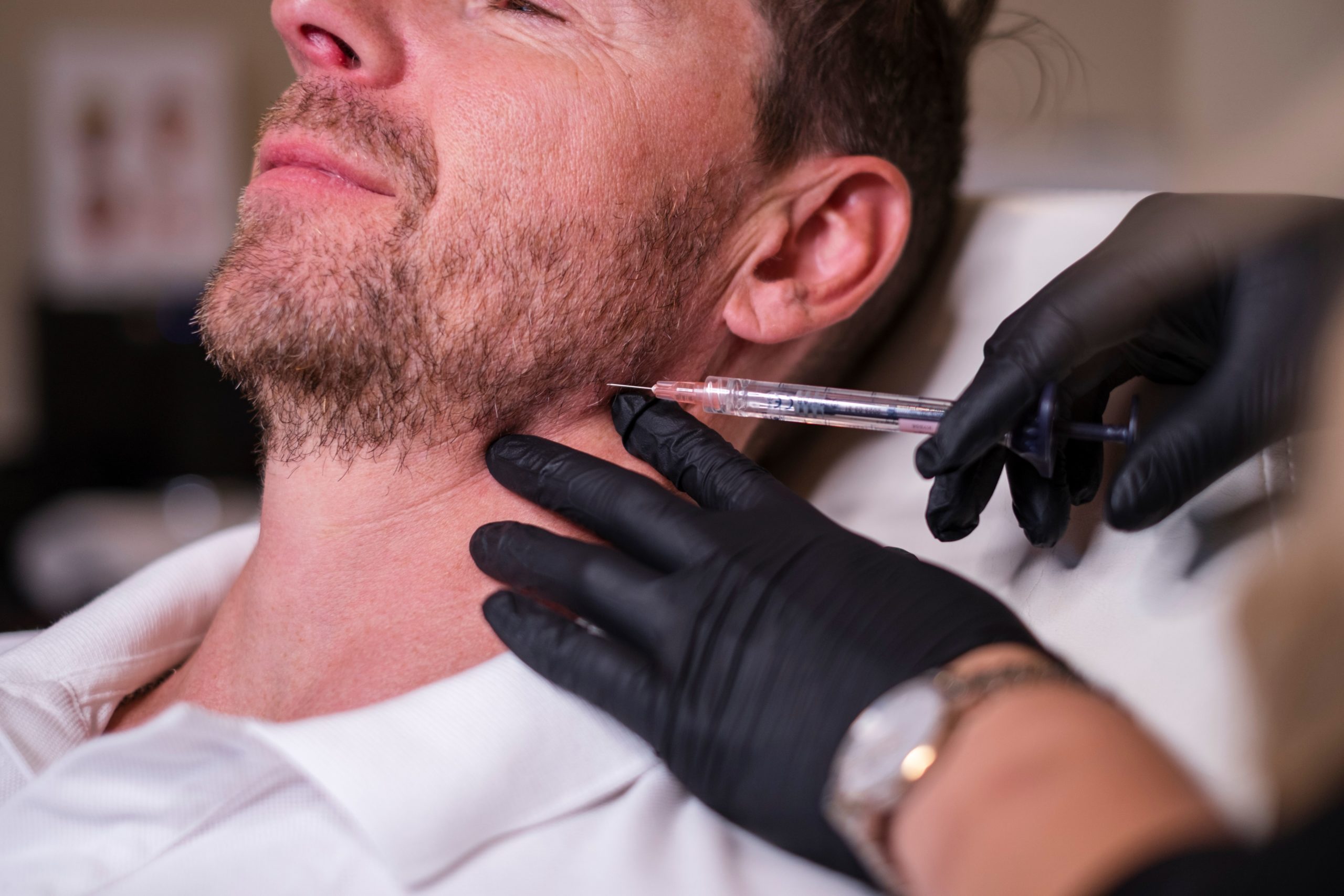 Brotox (Wrinkle Relaxers)
Despite its catchy name, Brotox is exactly the same procedure as the wrinkle relaxer injections that many women also utilize to smooth away fine lines and wrinkles. During the 20 to 30 – minute procedure, one of our registered nurses will carefully administer injections to the desired areas while you simply relax.
Price: $4.50 per unit
More information on Wrinkle Relaxers.
Dermal Fillers
Dermal fillers are used for reducing wrinkles and restoring volume in the face creating a more refreshed and natural facial appearance.
Common Treatment Areas:
+ Tear troughs/dark circles (hollowing beneath the eyes)
+ Cheek enhancement
+ Nasolabial folds (lines from the nose to the corner of the mouth)
+ Chin & Jawline
+ Nose reshaping
Price:
Dermal fillers start from $400 per ml
More information on Dermal Fillers
PRP for Hair Loss
PRP, stands for Platelet Rich Plasma which is blood plasma containing a high concentration of platelets, also known as 'Liquid Gold'. PRP can help regenerate and revitalise damaged skin, reduce fine lines and improve skin texture, as well as treating pattern baldness.
PRP injections are an effective and natural way to treat male and female pattern baldness, both in preventing hair loss and promoting new hair growth. It can also aid in the stimulation of hair growth after hair transplants.
Price:
From $550
More information on PRP Platelet Rich Plasma 
Jawline Contouring
The jawline plays a pivotal role in shaping your face and framing your facial features. Generally for men, a strong square jawline and chin is desired, jawline contouring can help create a more masculine look.
There are a number of treatments that can help to achieve whichever look you desire, depending on the individual's facial structure and goals.
+ Jawline Filler
+ Chin Filler
+ Permanent Fat Dissolving Injections
+ Fat Freezing
We recommend a consultation with one of our highly skilled Cosmetic Injectors to help you find the best treatment.
Other Popular Treatments for Men
Have more questions?
Get in touch today for a complimentary consultation.