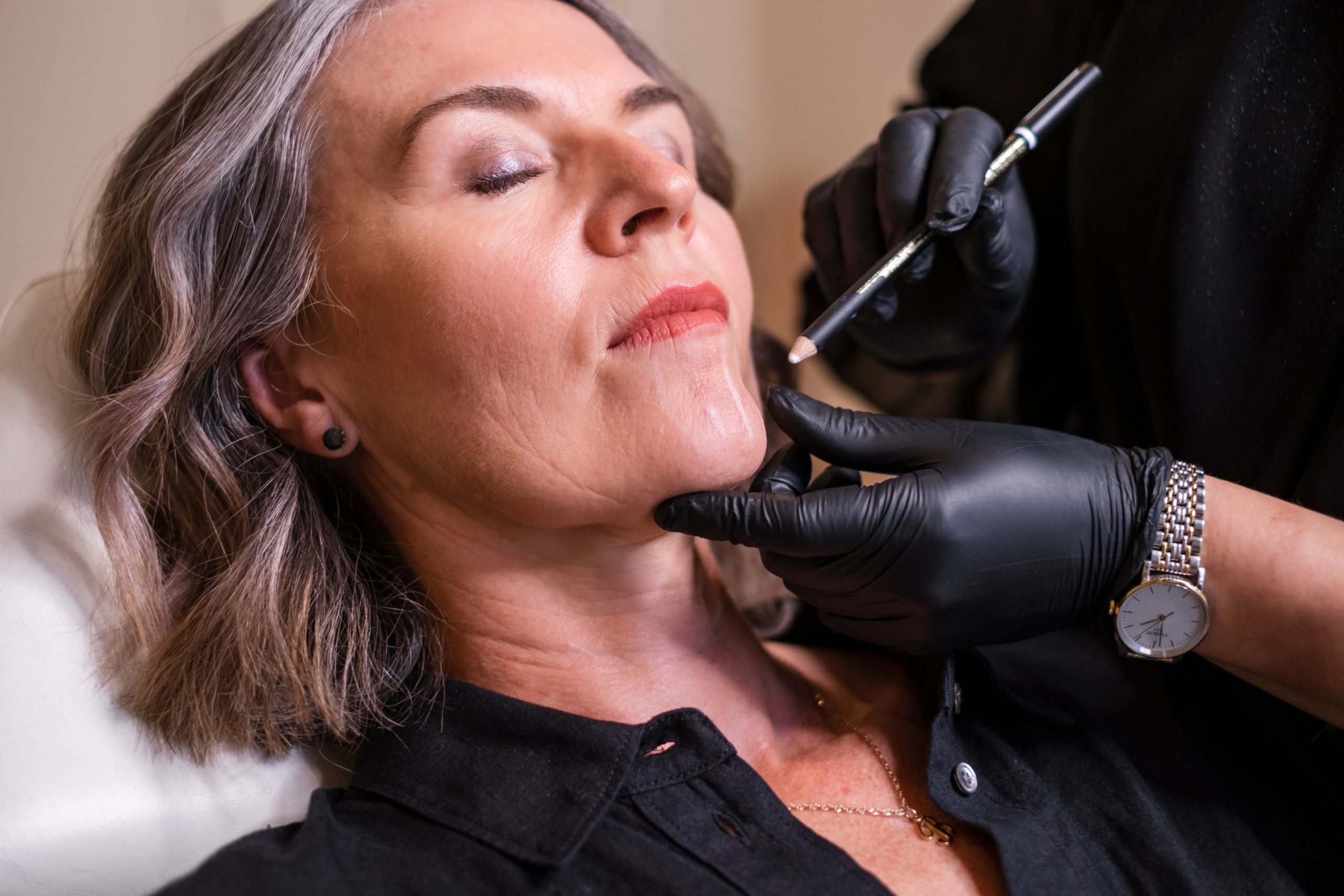 Reduce wrinkles and restore volume
Dermal fillers may be used for facial rejuvenation by restoring natural facial contours of areas prone to skin volume loss including cheeks, lips, brows, temples and jawline. As well as facial rejuvenation dermal fillers may be used to create youthful enhancement by augmenting high cheekbones and lips.
The Facts
Length of treatment: 45 - 60 minutes
Longevity: product dependent (up to 18 months)
Price: from $400 per ml
Common Treatment Areas
+ Accordion lines
+ Brow Lift
+ Cheek augmentation
+ Chin augmentation
+ Chin crease
+ Jawline
+ Jowls
+ Lips
+ Marionette folds
+ Nasolabial folds
+ Nose reshaping
+ Tear trough
+ Temple hollowing
+ Upper lip lines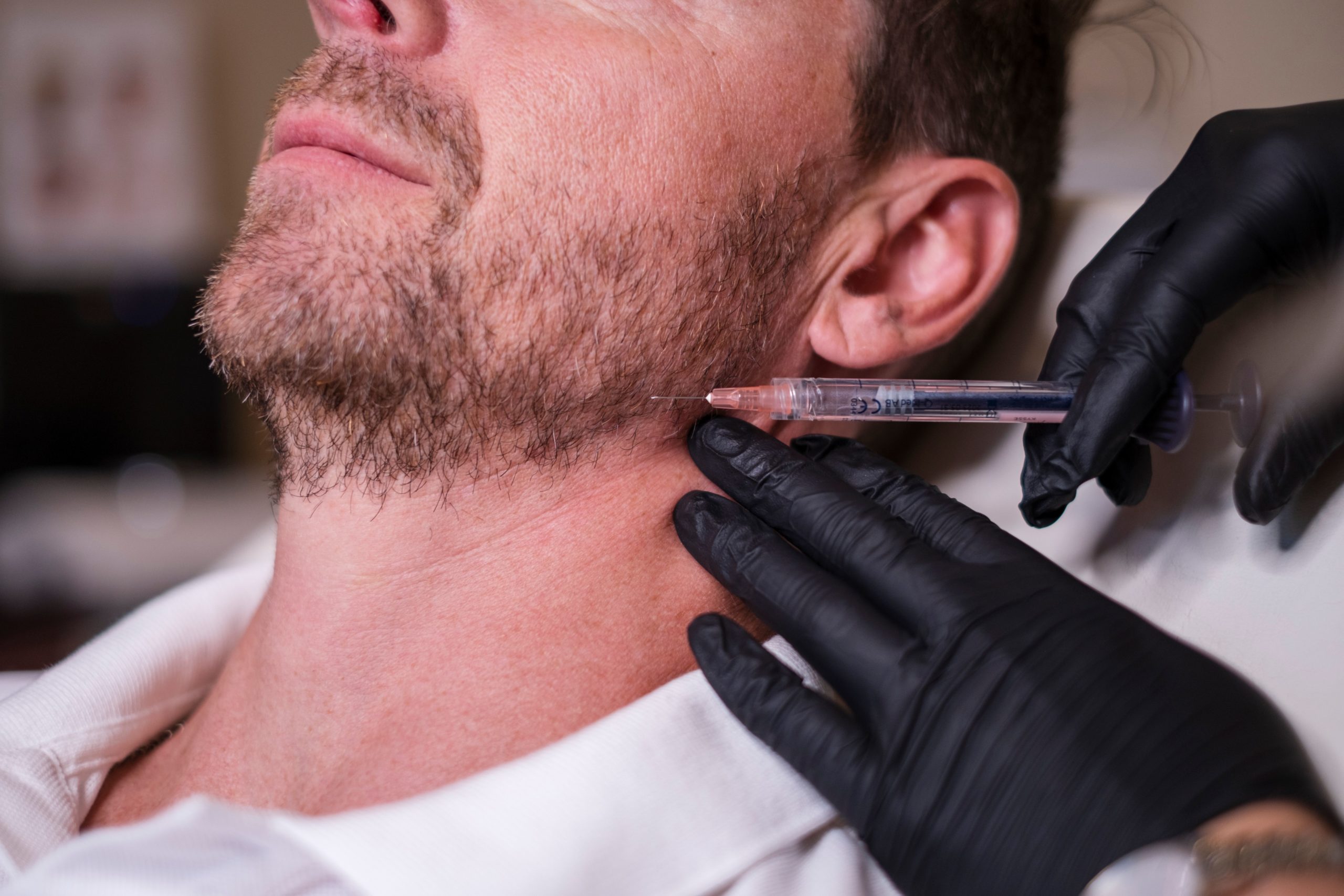 Frequently Asked Questions
How do dermal fillers work?
Dermal fillers are injectable gels manufactured and purified in sterile laboratory conditions not derived from animal products. Dermal fillers are made from the same naturally occurring sugar found within human skin assisting in skin hydration by attracting and holding water. It also combines with collagen and elastin to help provide skin structure and elasticity. Dermal fillers are injectable gels placed below the surface of the skin to 'fill in' or 'plump up' static facial wrinkles and folds (lines present on relaxation) restoring skin volume creating a softer and smoother appearance.
How long do effects of dermal filler last?
Dermal fillers give results that can be seen immediately. Dermal fillers are manufactured using proprietary Hylacross technology, which involves a high degree of cross-linking, which slows the metabolism to deliver long-lasting results. Within the product range dermal fillers have varying viscosities/thicknesses determining appropriate product for all facial areas. These dermal fillers also varying with longevity lasting up to one year to products lasting up to two years.
What does the treatment involve?
Dermal fillers are a short non-surgical procedure which may take to up 60 minutes, administered through injection by a trained medical professional. There may be some minor discomfort during the administration of dermal fillers, discomfort varies from one individual to another, depending on the product being used and the area being treated. We have a number of options for numbing or other agents to help with any discomfort.
What is a non-surgical face-lift?
A non-surgical facelift delivers a full faced smooth and more youthful appearance. Using the the latest generation of facial volumisers which may contour the face to restore volume to the chin, cheeks and cheekbones that have become hollow or thin due to weight loss or age-related facial fat loss. Immediately after treatment facial contours appear revolumised and fuller giving the face a softer, more youthful appearance. Results and lifting effect have been shown to last 18 months up to 2 years.
Can dermal fillers be combined with other treatments?
Downtime and Post Treatment
Allow up to 7 days for bruising and swelling.
+ No exercise for 24 hours post treatment
+ No excessive sweating (saunas / steam) for 24 hours post treatment
+ No make-up application for 4 hours post treatment
All products used at FAB Inc are TGA approved and our team is trained and experienced in their use.
Pricing
The cost varies depending on a number of factors, a full quote will be provided on consultation. 
Dermal Fillers start | $400 per ml.
See our full Price List
Or add dermal fillers into one of our Packages, which combines dermal fillers and wrinkle relaxers. See our Packages
How do lips change with age?
Natural substances such as collagen, elastin and hyaluronic acid that provide the skin with a structure and volume decrease with age. With environmental factors such as exposure to sunlight, smoking and stress, which contribute to how our skin ages, this results in the lips and the surrounding area being particular vulnerable to volume loss. The corners of the mouth can begin to droop (mouth frown) resulting in a sad or angry look. Also the v-shaped area of the upper lip, known as the cupids bow, begins to flatten out. Vertical lip lines that can cause lipstick to bleed may also begin to appear. Dermal fillers are indicated for restoring volume and creating definition of the lips and surrounding structures.
How is Dermal Filler used in lips?
Dermal fillers can be used for either lip rejuvenation or enhancement. Dermal fillers can be used to enhance lip shape and provide volume. As well as improve border definition and create a strong cupid's bow and vertical lines around the lips may also be treated preventing lipstick bleeding all resulting in youthful looking results that look and feel natural.
Read more about Lip Fillers
Have more questions?
Get in touch today for a complimentary consultation.