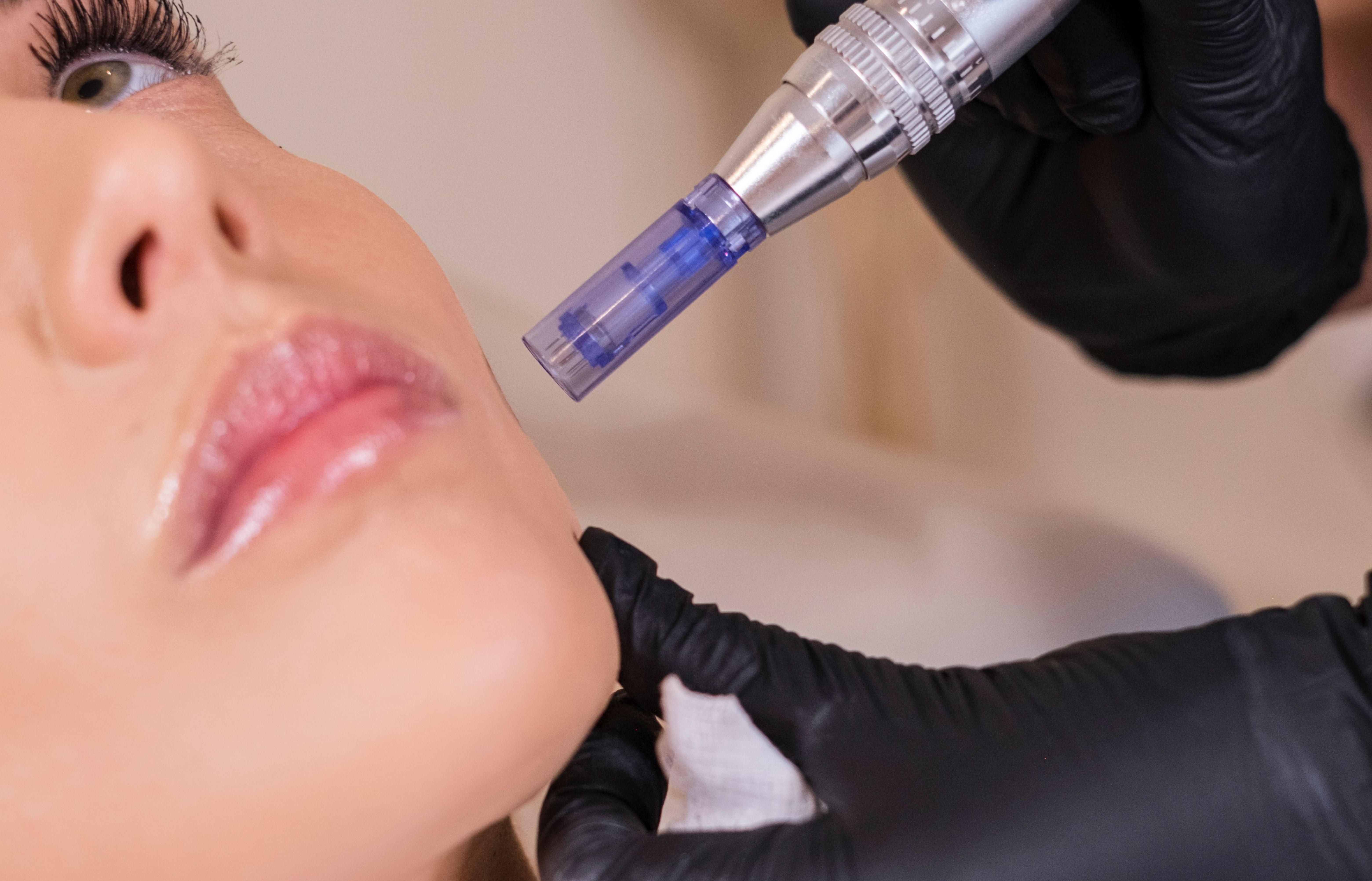 Skin needling is an advanced dermal treatment that helps induce collagen production, elastin production and give an overall more rejuvenated appearance to the skin. Here at FAB Inc, we use the Mpen Pro, one of the most advanced medical-grade skin needling devices available.
Number of Treatments Required: 3 – 6 treatments
Spacing Between Treatments: 2 – 4 weeks
Length of Treatment: 30 minutes
The Benefits
+ Skin tightening & rejuvenation
+ Improves skin texture
+ Reduces pigmentation
+ Acne scarring
+ Minimises wrinkles & fine lines
+ Reduces pores
+ Reduce appearance of stretch marks
+ Treating alopecia
Frequently Asked Questions
What is skin needling?
FAB Inc's advanced vertical skin needling technology uses multiple needles that vertically pierce the skin with an automatic vibrating function. When moved across the skin's surface it stimulates natural collagen reproduction, whilst allowing fine channels to be created in the skin. The channels can carry up to 80% more topical nutrients, allowing for treatment delivery deep into the skin's fibroblasts to feed the underlying cells found in the dermis and basal layer. This increased absorption of active ingredients into the skin creates stimulated repair and faster resurfacing results.
Medical needling promotes scarless healing and the deposition of normal woven collagen, with minimal side effects, downtime, discomfort or pain.
The treatment is also suitable and safe to use in delicate and hard to reach areas such as around the eyes and lips and on the nose.
What areas can be treated?
+ Full face
+ Neck
+ Décolletage
+ Back of hands
+ Stretch marks
How many treatments will I need?
The number of treatments you require may vary, depending upon the amount of your individual concerns and goals.
It is common to require 3-6 treatments for optimum results.
Downtime
Allow 24 – 48 hours for mild redness and up to 7 days for flakiness.
Pricing
+ One area | $275
+ Two areas | $400
+ Three areas | $600
Packages 
+ One area
Package of 3 treatments | $600 
+ Two areas
Package of 3 treatments | $1000 
+ Three areas
Package of 3 treatments | $1300 
Add-ons 
+ Mesotherapy solution | $60
+ Mesotherapy solution package of 3 | $150
+ PRP (Platelet Rich Plasma) | $275
Have more questions?
Get in touch today for a complimentary consultation.