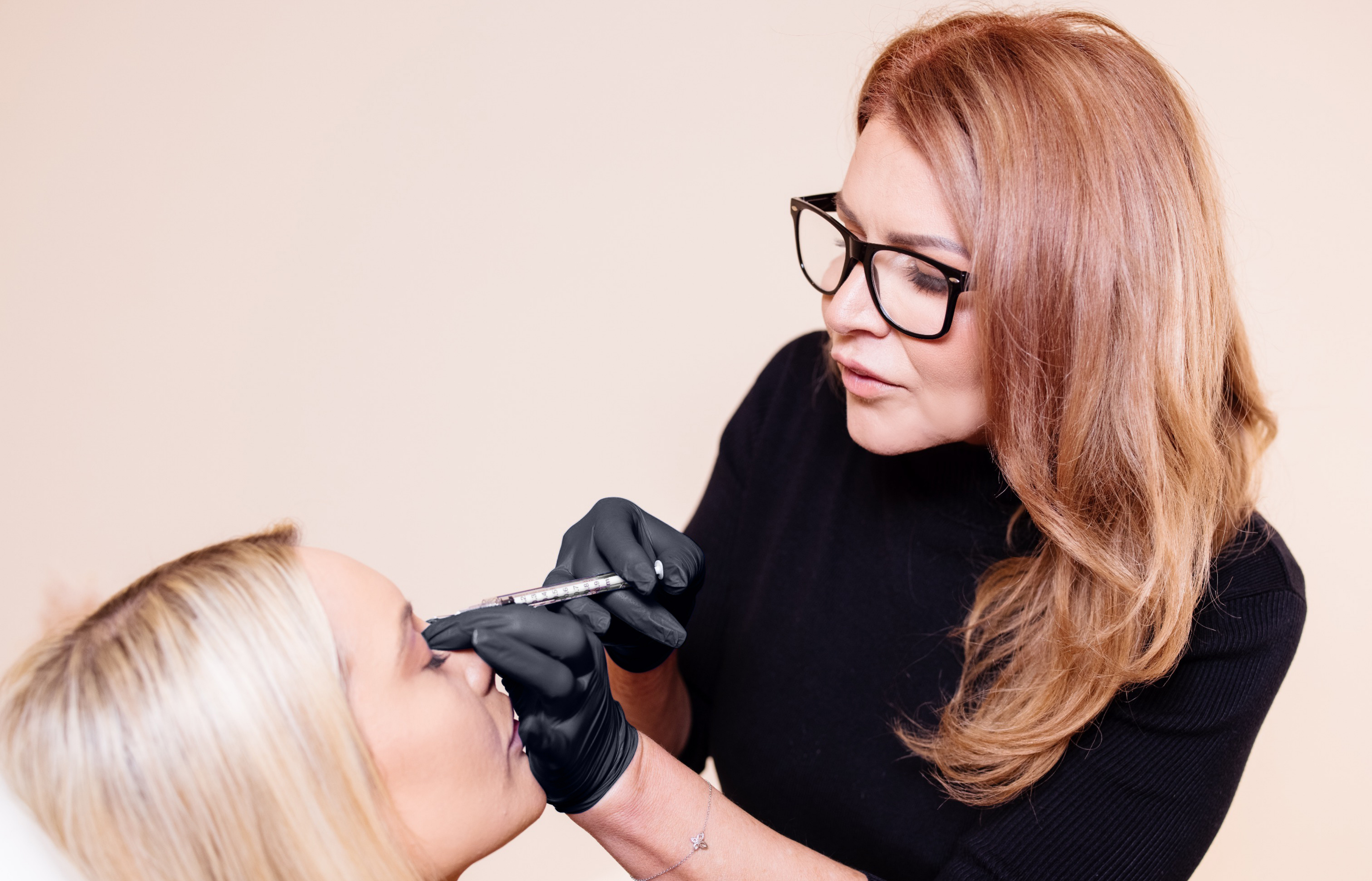 Non-Surgical Rhinoplasty also known as Nose Filler
A non-surgical rhinoplasty uses strategically placed dermal filler to create shape, definition and contour the nose. A minimally invasive treatment with next to no downtime.
The Facts
Length of Treatment: Allow 45 minutes
Longevity: Up to 18 months
The Price: $700 per ml
How does it work?
Dermal filler is used to create shape, definition and contour the nose. The nose is often referred to as the centre point of the face, using dermal filler to disguise lumps, lift nose tips and correct asymmetries, (wrinkle relaxers are sometimes incorporated to minimise nasal flaring raising the top of the nose) can make a dramatic difference to the overall facial appearance and side profile. Nose filler has fast become one of our most requested treatments, due to being a quick, painless and more affordable alternative to rhinoplasty.
What are the risks and side effects?
The nose is a sensitive area. It's filled with blood vessels and close to your eyes. That's why liquid rhinoplasty is somewhat more complicated than other kinds of injectable filler procedures. Nada Gill, owner and principal practitioner of Face and Body Inc, is the only practitioner who provides this treatment at our clinic. Read more about Nada Gill. 
For most people, the only side effect of liquid rhinoplasty they'll see is a little redness and sensitivity in the area of the injection in the day or two after the procedure.
Other possible side effects include:
+ Bruising at the site of the injection
+ Swelling
+ Filler migration, meaning the injectable ingredient migrates to other areas of your nose or the area under your eyes, creating a "wavy" or "overfilled" look
+ Nausea
Speak to your doctor right away if you experience:
+ Fever
+ Blurred vision
+ Redness or bruising that spreads and gets worse
+ Hives or other symptoms of an allergic reaction
Downtime
+ Allow up to 7 days of bruising and swelling
+ No exercise for 24 hours post treatment
+ No excessive sweating (saunas / steam) for 24 hours post treatment
+ No make-up application for 4 hours post treatment
Pricing
Nose Filler is $700 per ml
Have more questions?
Get in touch today for a complimentary consultation.